Monday, December 25, 2006
Moving to Austin.
Have an apartment.
Have a new car.
Bought a new MacBook Pro.
Have a new career plan.
See new possibilities around every corner.
This is exciting!
:: posted by Jennifer N. 9:14 PM

Tuesday, August 29, 2006
I haven't updated in a long time. And I'm still not feeling particularly inspired to do so.
A lot of things have changed. Some have stayed the same. I'm trying to figure out what to do with all of this.
I'm not settling anymore.
But before I set off into this cliched world of self-discovery, enjoy this picture. Its absurdity makes me smile.
:: posted by Jennifer N. 8:46 AM

Monday, April 24, 2006
To update everyone, the plumbing has been fixed. There are no more strange uprisings of soapy water in my tub. Thank goodness. And through the wonders of Craigslist, I've sold almost all of my furniture.
I'm still not finished packing; my kitchen, closet, and bathroom still need a little bit of work. And the cleaning process should take a while. I've got to scour all of the floors, get rid of any and all mold spores, and most importantly, clean the oven. My can of Easy-Off sits next to my computer, beckoning me to use it.
To satisfy my three readers, I'll post pictures of my apartment when it was decorated, clean, and my home.
Here's a view of my living room and bedroom.
This was my desk area, a place where I spent most of my time.
I loved my big bank of windows. It was always sunny in my apartment.
This is my hallway to the bathroom. The built-in cupboards were very handy; I wish I had a larger closet, but I made everything fit.
And here's the entrance to my small, but efficient bathroom. The door never closed properly, but I loved the pedestal sink.
And of course, we need to have the toilet view.
A view of my kitchen! Look at the beautiful Spanish tiles.
I spent a lot of time in here making elaborate meals for my friends.
I love my kitchen magnets. My mom made them for me -- any drill teamers out there might recognize the pattern!
I had a good run of it in Hollywood.
:: posted by Jennifer N. 8:47 AM

Wednesday, April 05, 2006
Before I can ask people if they want to rent my apartment, my landlord should take care of this little problem.
:: posted by Jennifer N. 11:00 PM

Thursday, February 23, 2006
Because I'm lame...
I've succumbed to the call of YouTube.
And here's something that Max spotted.
It's the House of Blues building in Hollywood. Gotta love cloud formations.
:: posted by Jennifer N. 12:28 PM

Sunday, January 29, 2006
In honor of Freddie's latest 290, I'm going to post a few pictures of my doggies.
Alex is my boyfriend substitute. He gives me wonderful kisses.
Niles will always be my favorite play partner. Look at that beautiful face.
And here's Niles trying to coerce Alex into playing. It's not working too well. Alex is a stubborn doggie... and I think he's the head of this little pack of two.
Now, I can't wait to see this final film of Freddie's. Hopefully he'll put it online.
:: posted by Jennifer N. 11:54 AM

Tuesday, January 24, 2006
Okay, due to popular demand, I'm posting my parents' latest surprise purchase... a HOUSE. Yes, folks, you heard right. They've moving out of my childhood home to a big hosue in the suburbs of Houston. Our (now old) neighborhood is going downhill, thanks to an influx of Katrina refugees and nightclubs and shootings. (Or at least that's what I've been told.) My dad decided on a Thursday that he wanted a new house, and on Sunday, they put money down on it. Fast workers, my parents.
It's a nice layout. 4 bedrooms, 3 car garage, a study, and an upstairs media room with extra half bath. Basically, it's identical to the one below, except with another story and a couple of different options.
This is the front of the house. It's on a corner lot, so think about all those sidewalks!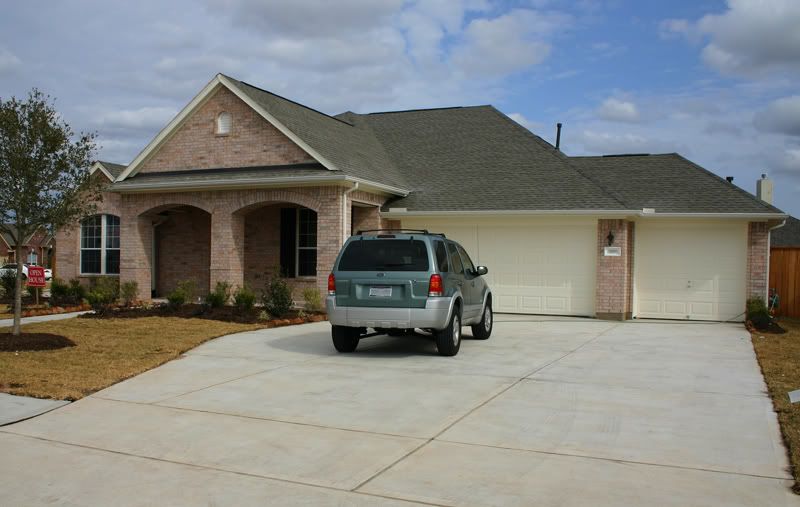 Here's a close-up of the front porch. The arched window is very pretty. That's connected to the study. I would want to paint the door red, but the choice of color is prohibited by the draconian Home Owner Association rules.
The back of the house -- the sod looks like it's about to die. I think it needs some work.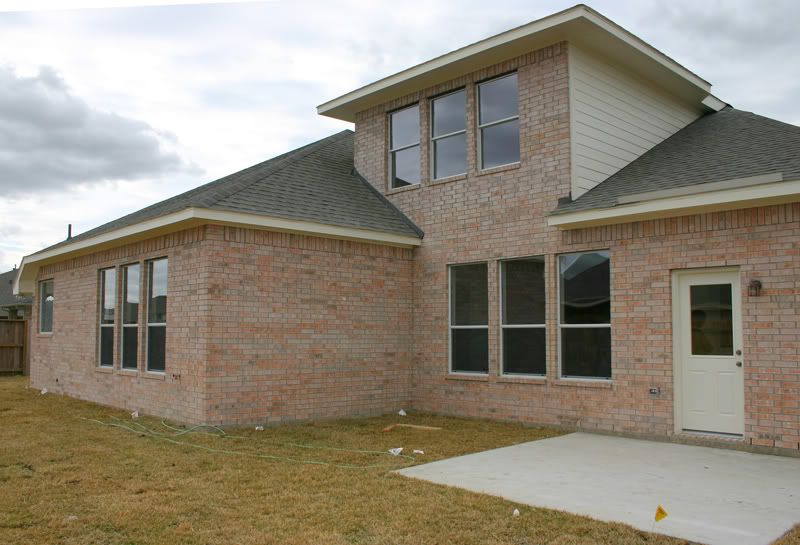 The length of the house from front door to back den.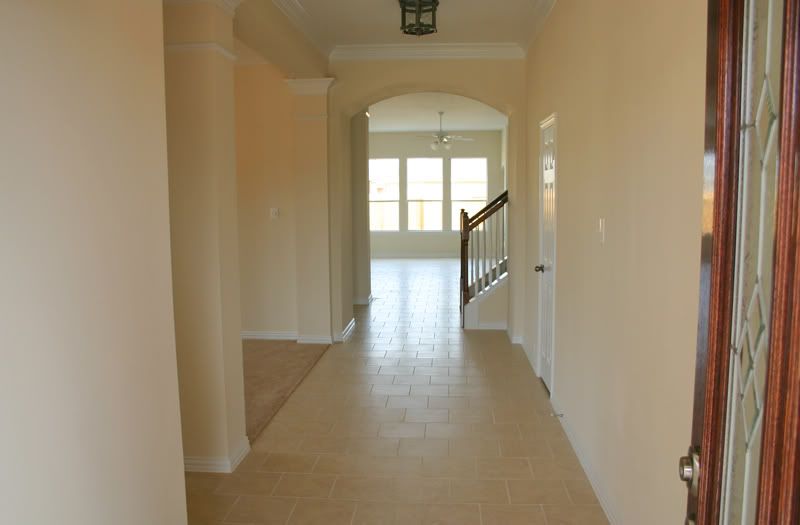 And a view of the den, with fireplace. The master bedroom is behind.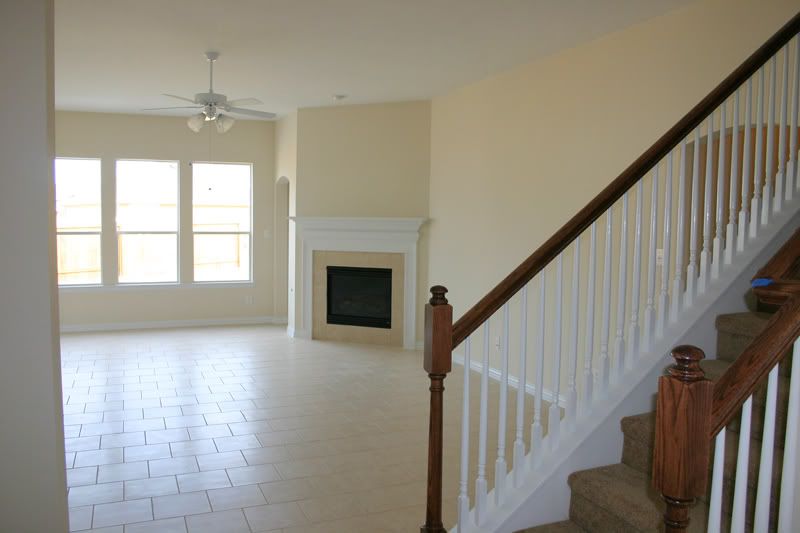 The kitchen and eat-in breakfast room. We may not be able to salvage our super-cool oven in our current house. That makes me sad.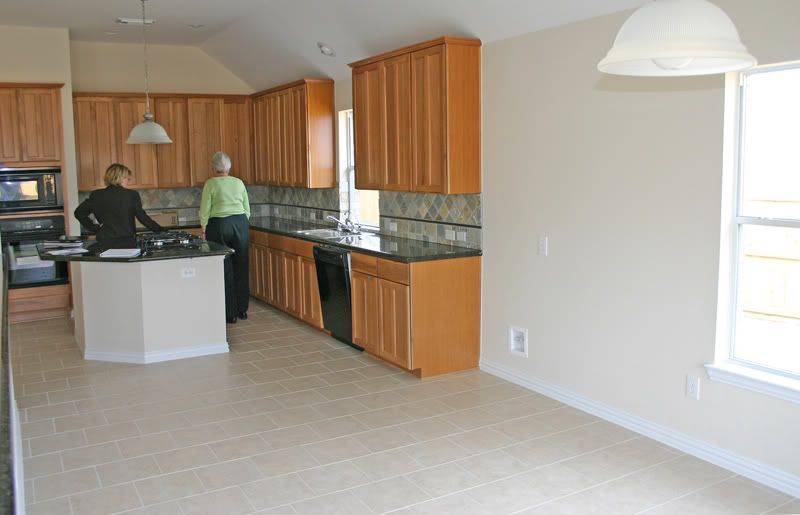 The upstairs game room was the selling-point of the house. My dad has plans for a projector in the future.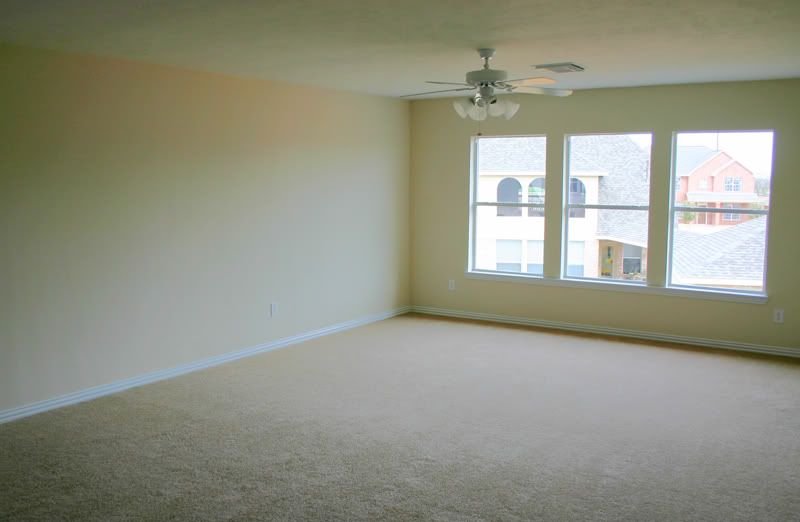 Okay, I thought the master closet was HUUUUUUUUUGE. Evidently there are closets galore in this house.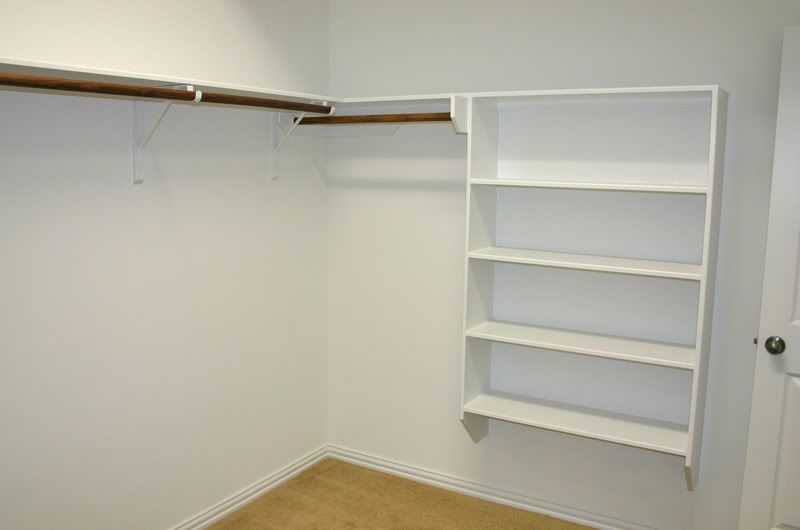 The master bath is nice, but not as massive as others that I've seen. But honestly, I don't think my parents will ever use that bathtub.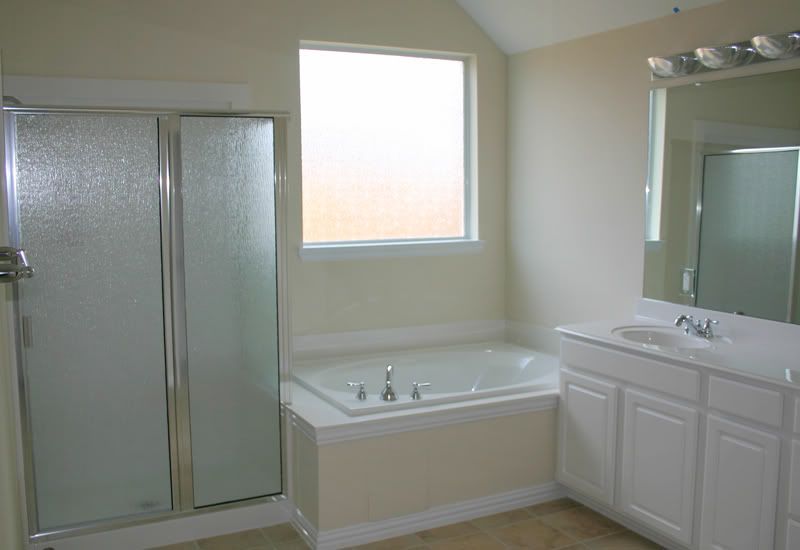 My parents are really excited about moving to the boonies. I'm not so convinced. But my mother likes to remind me that I "don't live there anymore." My dad will have lots of home improvement/painting/landscaping when he retires from his current job. I hope his back fusion heals properly so he can complete all of this work! If I don't get a job soon, I may have to return to Houston to act as free labor. And that wouldn't be good for MY back.
:: posted by Jennifer N. 2:17 PM

Sunday, January 22, 2006
I'm slowly getting through my pictures that I want to put online.
These are from my trip to San Francisco two weekends ago. I went to see Amy, my roommate from sophomore year and one of my favorite people in the world. And then I dropped by Santa Barbara to see Nicole. Enjoy.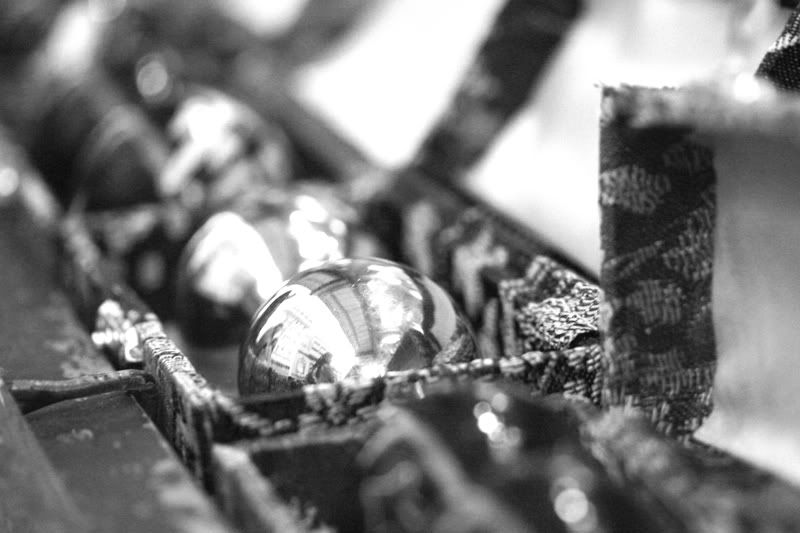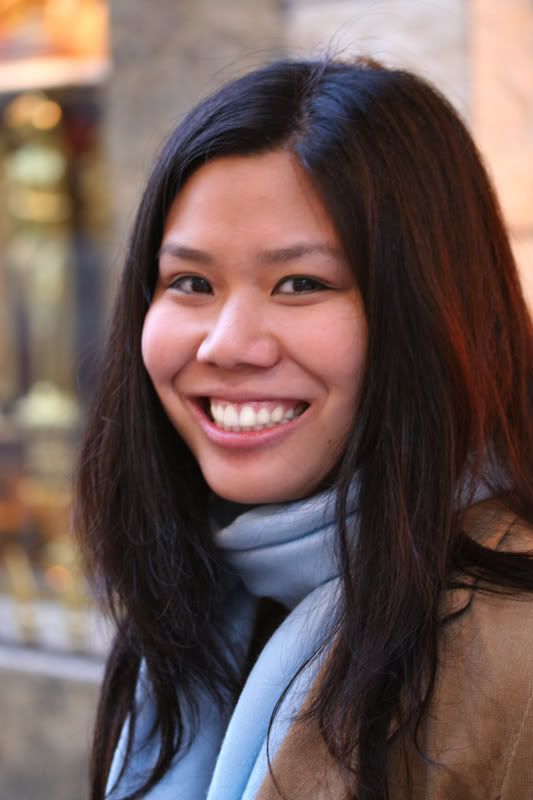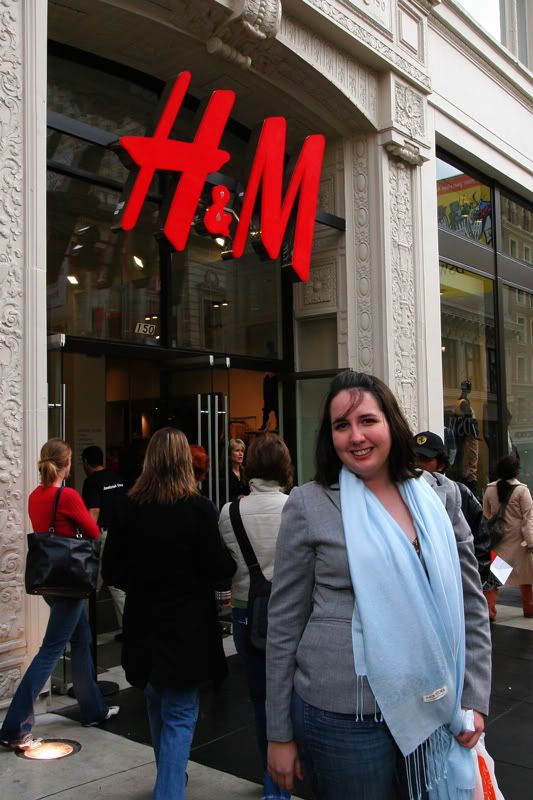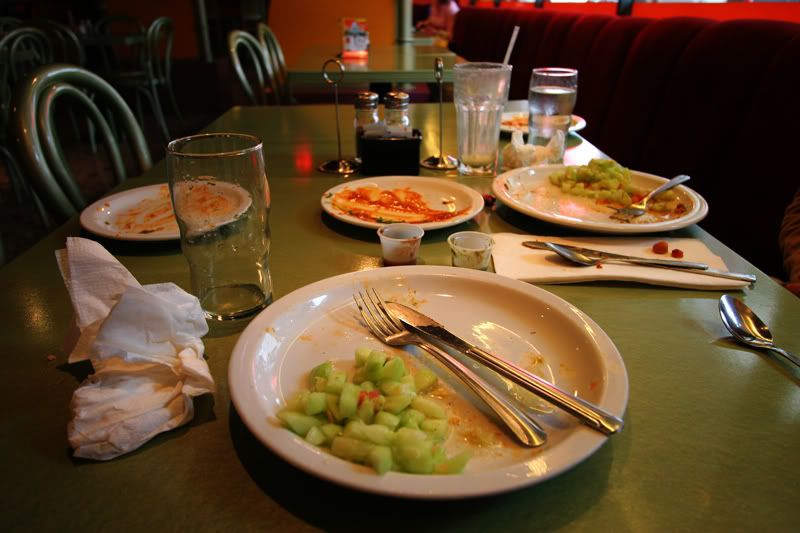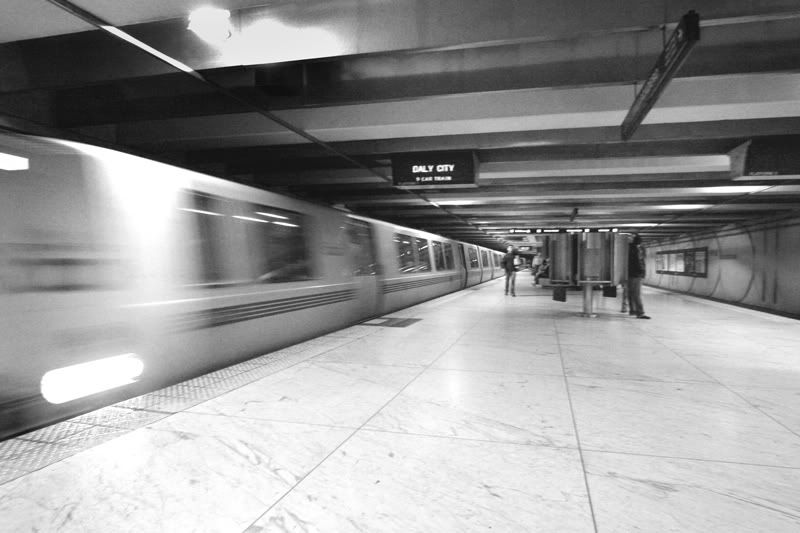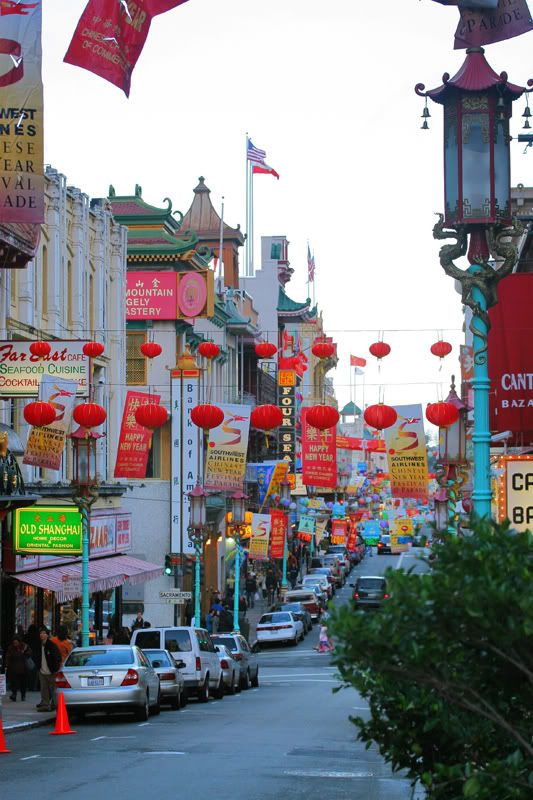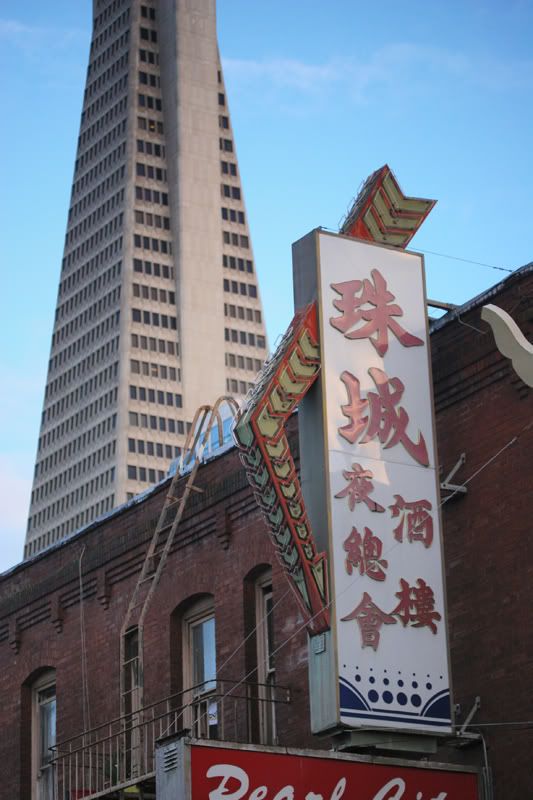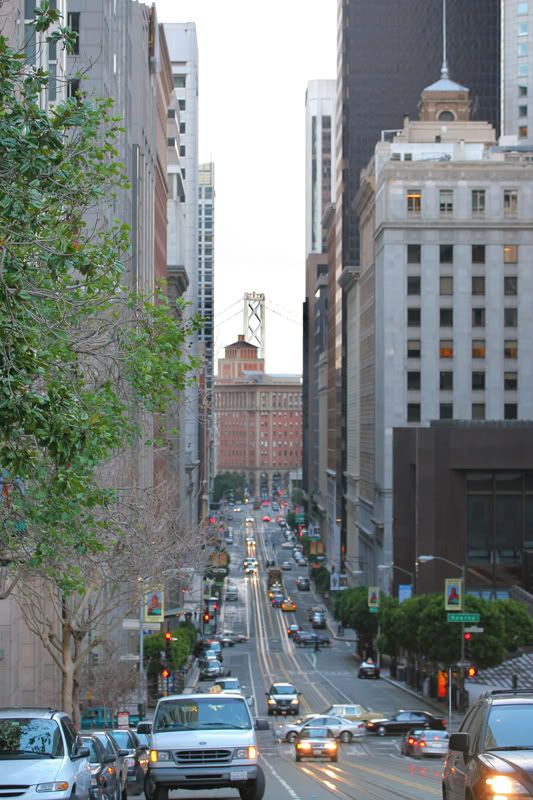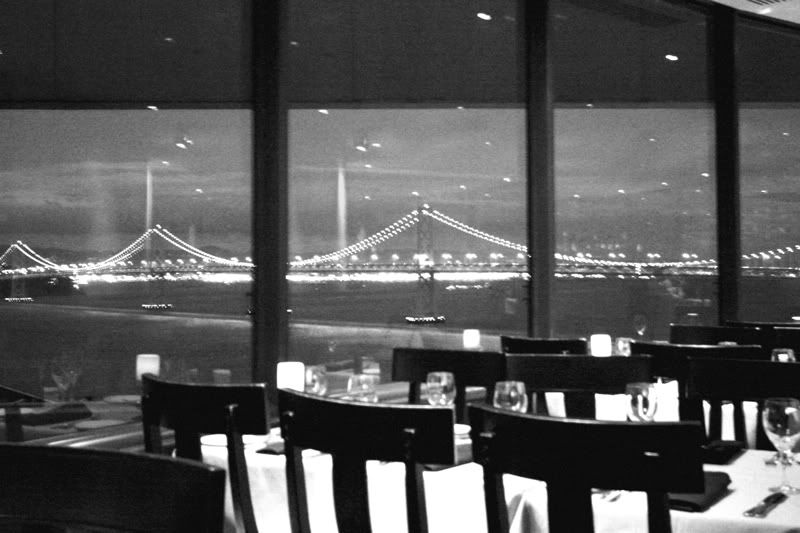 :: posted by Jennifer N. 3:55 PM

Monday, January 09, 2006
For Mary Louise:
It's online, just for you, sweetie.
And in remembrance of the start of our beautiful friendship, I'll post my "favorite" photograph of the two of us.
Gotta love the Godspell costuming.
You're in my thoughts, babe. And it was great seeing you this past Christmas break.
:: posted by Jennifer N. 2:24 PM

Monday, October 31, 2005
You see, urban sprawl can still be beautiful. I was leaving PSD after the USC vs. Washington State game, and I had to capture this view of downtown, just before sunset.
:: posted by Jennifer N. 8:03 AM

Sunday, October 16, 2005
Yesterday, my parents adopted a new boy from
Lone Star Shih Tzu Rescue
. His name is Alex. He's a 16 pound white and tan cutie. He and Niles are busy working out the pecking order, but so far, Alex seems like the more dominant one. He's very mellow, but he's not as into dolls as Niles. Mom and Dad are enthusiastic, though now Mom has TWO dogs following her around all the time. My dad said to me, "Jennifer, maybe I should adopt a dog for myself. I wish someone liked me!"
Here's a blurry picture taken from my father's camera phone. I'll upload more later, once I receive them.
EDIT: More pictures came in my email!
Here's the picture of Alex from the Lone Star Rescue Group. This was the beginning of it all! Evidently, some idiot had shot him in the leg, but he's healed up well.
The two boys in the kitchen.
Checking out the backyard.
Closer view of Alex. He needs a bit of a trim from the groomer's, but otherwise, he's adorable.
Niles sent me an email today. I'll quote some of it -
Just wanted to tell you about this dog my "best buddy" brought to my house yesterday. I don't know how long he plans on staying but if he doesn't start playing "dolly" soon I may have to get in a fight with him.

We had lots of fun yesterday afternoon and went in the car to TWO pet stores. I was just perfectly behaved in the car and the stores, no matter what other people might tell you. I didn't growl at any of the little kids but I did have to put some big dog in his place once. That Alex just walked around everywhere being nice to people - it was so sickening. I had to ride in this stupid pet chair in the car while Alex got to sit on David's lap. Even though I tried to get their attention he just sat there like a dummy looking out of the window being "Mr. Perfect". I think he is going to need a lot of retraining. We went for a test run with the new coupled leashes and I was just terrific. I just let Alex go ahead all the time to make him think he was important. He sure likes to pee a lot - I'm glad we don't have trees growing in the middle of the street or we would never get done. He is so weird because he has to pee with his back leg in the air. I don't know who taught him that stupid way.

We ate our food nicely and didn't fight over it. Those cheap owners said that we would have to share our water bowl as there wasn't room for two more bowls. I think they were just too cheap to buy the second bowl. They got another bed like mine but I think that I am going to let Alex use my old one so I can have the new stuff. At bedtime Alex threw such a fit at being confined to the kitchen with me. He scratched at that wooden door thing until it gave me a headache. Anyway I showed him, because I started barking at him and went on for more than an hour, even though my owners came and told me to be quiet a couple of times. Anyway I showed them all. I slept on Alex's new bed and he had to spend the rest of the night on mine.

We were so tired this morning from all this activity that we didn't get up until late. We go outside separately to pee in the morning and then have our breakfast. My buddy put this powder stuff on our food called "The Missing Link" and it is supposed to help with my allergies. I think Alex is a bit overweight so he might have to go on a diet. Maybe it is because he had food available all day at his other homes - I would be e n o r m o u s if I had that opportunity.

Well David tried to take some pictures of us and of course I am the best looking dog in the whole world so I tried to mess up the pictures that weren't just of me. Hope you don't think Alex is cute but I keep hearing that he is just like some dog called Trixie (what a dumb name).
Who knew that dogs could type? I'm betting my Dad helped him with the keyboard.
:: posted by Jennifer N. 11:03 AM

Friday, September 30, 2005
I'm sick and lonely. I have some sort of viral infection, so for the past week, I've been hacking, feeling dizzy, getting headaches, and had stomach difficulties. It's not been a lot of fun, especially since I've missed a lot of class. I feel horrendously guilty about it. My congestion is almost gone, but I still feel dizzy and achey.
I woke up at 5 this morning. And I've been awake since then. I was reminiscing about dogs because I was looking at shelter ads on
Craig's List
and
Petfinder
. I'm not allowed to have pets in this apartment, and to be honest, it's not a good time to have a dog anyway- my life is too unstable to be able to confidently provide for an animal for an extended period of time. But I still wish I could have a companion while doing something for the ridiculous number of shelter dogs that are out there.
I miss Niles, the current Shih Tzu/pitbull wannabe at my house. But I really miss Trixie, my childhood companion and the nicest dog on earth. My dad sent me a DVD of photos and he's been busily scanning things all summer. Here's my favorite shot with my dog, shortly after we adopted her from
C.A.P.
I don't know why I wasn't smiling. I guess I wasn't into that when I was younger. But Trixie was so cute when she was little.
And remember, if you can, adopt shelter dogs. Up to 40% of dogs in shelters are purebred, and so many are euthanized every day. As I grow older, I get more vehement about this cause. Maybe some of it had to do with my love for
Animal Cops
, or it might stem from the brouhaha surrounding the adoption of Niles. I don't know. But the high-kill shelters in Los Angeles are disgusting.
(And no, Max, I'm not going to start my rant about the conditions of dogs in your neighborhood.)
:: posted by Jennifer N. 7:33 AM

Sunday, September 25, 2005
Still not doing a full post. But I've gotten back to playing around in photoshop.
Original:
Corrected:
I'm still not finished finagling. I'll possibly update with more corrections. But I'm playing around with Rafael-like editing.
:: posted by Jennifer N. 10:51 PM

Wednesday, September 07, 2005
Holy shit, guys. It's been a long time since I've posted. However, I'm breaking my vow of silence in order to tell you THIS:
GO TO OVERCOMPENSATING RIGHT NOW.
HERE IS A LINK.
DO IT. NOW.
If you're as obsessed with
Hackers
as I am... well... even if you aren't... well... you'll love it.
:: posted by Jennifer N. 8:46 AM

Wednesday, August 10, 2005
I have an apartment. In Hollywood. It's awesome. But do you want to know the best part?...
I'M NEXT DOOR TO ARUN!
Yeah, I'm stoked.
:: posted by Jennifer N. 12:14 PM